Top Agent Interview Schedule
January 7, 2012 Release
Pat Hiban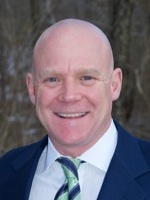 Pat is a Billion Dollar Agent.  He sold over $1 Billion in sales volume in his 24 year career.  In this interview Pat talks about his current production, his high volume years, and strategies in his new book "Six Steps to Seven Figures".  Pat is straight forward and direct.  He tells you exactly how much he made (both gross and net) so you can plan your business with a true model.  In Pat's first year, he sold 10 homes and made $13,200.  In his best year, Pat sold 508 homes worth $208 million and $5.4 million in gross commission income.  Pat is full of wisdom and willing to share.
January 21, 2012 Release
Mark Delgado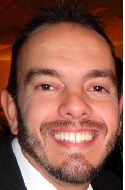 Mark is a sole agent.  He works by himself.  He has NO team members.  Yet he sold 92 homes last year worth $16.9 million…all by himself.  Plus he designed his business so he has weekends off to spend with his family.  If you want to operate at a high-level as a single agent, this interview is for you.
February 7, 2012 Release
Doug & Kirsten Hill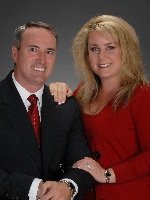 Doug & Kirsten are a husband & wife team.  They formed their real estate team before their marriage.  The union worked out well for their family and their business.  Kirsten brings a strong sales background.  Doug brings accounting and finance.  Together they manage a team of 6 that sold 138 homes last year worth $22.9 million.  If you work with your spouse, this is a great model to copy.
February 21, 2012 Release
Joshua Smith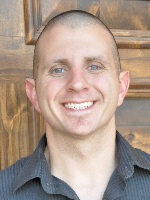 Joshua believes that "never giving up" equals "success".  He has learned how to roll-with-the-punches in an ever changing market.  His philosophy has paid off.  Joshua has only been an agent for 6 years, yet he and his team sold 416 homes last year worth $42 million.  Learn how he went from a solo-agent to a team of 14, including 3 listing specialist.  Joshua thinks outside the box and embraces the changing market.
March 7, 2012 Release
Chantel Ray
Chantel Ray is a power agent in Virginia Beach, Virginia.  Last year, she closed 810 homes worth $94 million.  Chantel has learned to anticipate the market and get in front of the trends.  She adapts her team and her marketing.  Chantel knows what she is good at…leading a team.  She sets up performance systems, then delegates to the best players.  If you have or want to build a large team, this is a great model to copy.
March 21, 2012 Release
Lindsay Sanger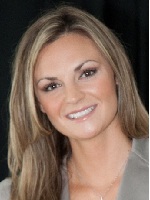 Lindsay believes that "discipline and regimen" will win the day.  She is successful because of her positive attitude, determination, and work ethics.  Lindsay thinks there's no reason to reinvent the wheel.  We just have to do the basics consistently.  Prospecting is the name of the game.  You need to be dedicated and have a good attitude.  He strategy is paying off.  Last year she closed 166 transactions worth $13 million.  This is a great interview about getting back to the basics.
April 7, 2012 Release
Michael Balsitis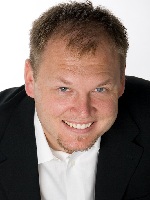 Michael started his real estate career at 19 years old.  He went to night school and sold homes during the day.  Fast forward 17 years, Michael runs a successful team while his wife runs their successful real estate company.  Last year, his team alone (not company) closed 411 transactions worth $22.7 million. This is a great interview about niche and focus.
April 21, 2012 Release
Ellen Brewood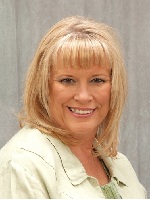 Ellen Brewood is the leader of the Sellin' Ellen Team.  She entered the REO business the traditional way.  She did BPOs (broker price opinions).  Lots of BPOs.  She and her small team would process upwards of 500 BPOs per month.  Ellen caught the eye of an asset manager during a Reveiw BPO.  She moved into selling REOs.  Last year, she closed 423 homes worth $30 million.
May 7, 2012 Release
Don Wenner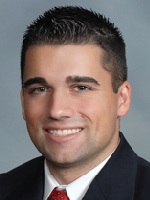 Don Wenner is a traditional agent who thinks big.  He and his team are setting up to 120 listing appointments per month.  His business has been growing 25% to 30% per year.  In the last year, Don closed 394 transactions worth $81 million and earned $2.7 million.  Not bad for his 5th year in the business.
May 21, 2012 Release
Ellen Mitchel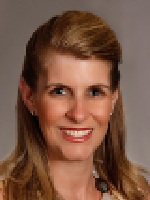 Ellen Mitchel started as a receptionist in a real estate office 17 years ago.  Today she co-owns a franchise and runs a successful team with her partner, Agnes Gray.  Last year, her team closed 167 transactions worth $18 million.  Ellen has a diversified business model that was able to withstand the recent economic downturn.