Rob Levy

***Note: If you can not see the audio player above, REFRESH your browser and try again.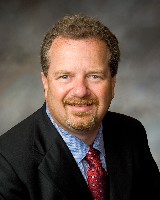 .
.
.
.
To listen on iTunes, click HERE.
To listen on Google Play, click HERE.
To download, right click the "Download" link below and "save as" to your computer.
Download FULL Running Time: 1:27
Website:
Background:
Rob Levy with Prudential Northwest Properties in Portland, Oregon. Last year, he closed 92 transactions with a total sales volume of 34 million. His average sales price was 369 thousand of which 50% were buyers and 50% were sellers. He operated a team with 5 members: 1 escrow coordinator, 2 buyer agents, 1 runner, and 1 team leader.
Rob Levy is the team leader of The Rob Levy Team. He has been an agent for 23 years. Rob works the metro Portland area and has been ranked the #1 Prudential agent in Portland for the last 5 years in a row. He specializes in both internet lead generation and past client repeat/referral business.
Rob grew-up going to 24 schools in 4 different counties. His parents traveled a lot. Rob learned how to make friends fast. He uses those skills today to build relationships with new, current, and past clients. Then he can easily ask for referrals and repeat business.
Rob is a self-proclaimed technology nerd. He was using email in the 80's and was the 1st eCertified Prudential agent in the world. Rob gives lectures to real estate agent all over the nation on how to use of technology in their businesses.
Rob has amassed a huge email database with over 24,000 email addresses. It includes his past clients, sphere-of-influence, and out-of-area agents. He emails a monthly electronic newsletter to the entire list and specific emails to unique groups.
Rob generated a whopping 54% of his business from the internet last year. He used a combination of search engine optimization (SEO), pay-per-click (PPC) advertising, and networking to push leads to his personal website, his "stealth" websites, and his Facebook business page. Listen closely to how Rob automates his follow-up systems.
2010 Stats:
92 closings
34 million sales volume
369 thousand average price
50% buyers and 50% sellers
5 member team:

1 escrow coordinator
2 buyer agents
1 runner
1 team leader
Niche:
Internet Leads
Past Client Repeat & Referral Business
(originally published on 10/21/11)