In this call, Phil talks about:
His unique niche of selling only vacant lots.
How he fell into this niche after failing miserably his first six months.
Small commission and small time requirement per transaction.
Armchair practice. He never has to leave his office for listing appointments, showings, negotiations, contracts, inspections, appraisals, or closings.
How he gets 85% of his clients from a simple black and white postcard.
Consistently generating 1.5 to 2 leads per 100 postcards mailed.
The secret "trick" for getting 2 more calls per mailing.
Why 70% of his leads list their property with him.
How he can sell 34 homes per month by himself.
Ranking #9 Individual Agent in the United States last year by Real Trends.
The biggest mistake agents make when they list vacant lots.
Profit margins, advice, and more.
Phil Rotondo SUCCESS CALL …
Watch video above or listen to audio below:
***Note: If you can not see the audio player above, REFRESH your browser and try again.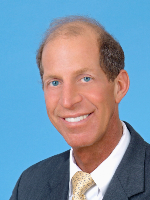 .
.
.
.
To listen on iTunes, click HERE.
To listen on Google Podcast, click HERE.
To download, right click the "Download" link below and "save as" to your computer.
Download FULL Audio Running Time: 53 minutes
Background:
Phil Rotondo is with Coldwell Banker in Melbourne, Florida. Last year, he closed 409 transactions with a total sales volume of 9 million. His average sales price was 22 thousand of which 30% were buyers and 70% were sellers.
Phil is a solo agent with ZERO assistants. He has been an agent for 18 years.
Website:
2020 Stats:
409 closings
9 million sales volume
solo agent without an assistant (lone wolf)
Niche:
vacant lots
repeat & referrals
past clients
sphere of influence