In this special "where are they now" call, Jen talks about:
Selling 106 homes last year as a solo agent.
Part 1: How she received one referral closing for every five people in her database.

How to start a private Facebook group for your friends, family, and past clients.
Script to invite your people and get them to join right now.
Staying in front of your people with fun contests and giveaways.
Low cost gift ideas that make a big impression.

Part 2: How she systematized her business to handle up to 20 pending sales per month.

Why you should hire a system before a person.
The quick and easy way to set up systems for your practice.
Why she never receives calls from her clients during a closing (hint: the system already proactively educated them about the next step).
See inside her actual system and pending checklist.
Sneak a peek inside MyWorkAlley.com.

How her marketing strategy and system approach allowed her to close 106 homes as a solo agent … while still being able to attend her kids functions and take 4 week long vacations last year.
Her advise to other aspiring solo agents and more.
Jen Burns SUCCESS CALL …
Watch video above or listen to audio below:
***Note: If you can not see the audio player above, REFRESH your browser and try again.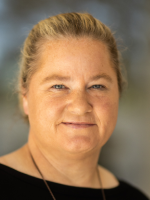 .
.
.
.
To listen on iTunes, click HERE.
To listen on Google Podcast, click HERE.
To download, right click the "Download" link below and "save as" to your computer.
Download FULL Audio Running Time: 73 minutes
Background:
Jen Burns is with Craft Realty in Baton Rouge, Louisiana. Last year, she closed 106 transactions with a total sales volume of 31 million and earned 765 thousand in GCI. Her average sales price was 292 thousand.
Jen is a solo agent with 2 part time assistants: 1 administrative and 1 marketing. She has been an agent for 14 years.
Website:
2021 Stats:
106 closings
31 million sales volume
solo agent with two part time assistants (Transaction Coordinator and Marketing Coordinator)
Niche:
systems
repeat & referrals
past clients
sphere of influence