Randy Lewis SUCCESS CALL
***Note: If you can not see the audio player above, REFRESH your browser and try again.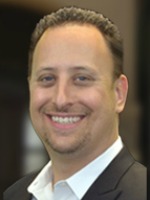 .
.
.
.
To listen on iTunes, click HERE.
To listen on Google Play, click HERE.
To download, right click the "Download" link below and "save as" to your computer.
Download FULL Running Time: 1:19
Website:
Background:
Randy Lewis is with RE/MAX in Glendale, Arizona. Last year he closed 98 transactions with a total sales volume of 18 million. His average sales price was 186 thousand of which 59% were buyers and 41% were sellers. Last year he had a 4 member team: 1 buyer agent, 1 administrator, 1 team manager, and 1 team leader.
Randy Lewis the team leader of the 10X Home Team. He has been an agent for 25 years. In his best year (2009), Randy sold 456 homes worth 34 million. He has sold over 2,000 homes in his career.
In this call, Randy talks about:
Learning business principals at his father's side
Trustee sales and high volume systems
The definition of a "fast wholesale deal" and a "bird dog"
Almost being cast in the TV show Property Wars
Working with investors
The website he uses to attract investor leads
Flipping 100s of properties as a principal and as a broker
What happened to his real estate portfolio in the Great Recession
How he generates repeat & referrals from his past clients & sphere of influence
His past client referral script
Why he uses an unconventional database management software
How to keep FSBOs and Expireds on the phone and talking to you
Team dynamics, profit margins and more
2014 Stats:
98 closings
18 million sales volume
4 member team:

1 buyer specialist
1 administrator
1 team manager
1 team leader
Niche:
trustee sales
investors
repeat & referrals
past clients
sphere of influence
(originally published on 06/07/15)