Chantel Ray SUCCESS CALL
***Note: If you can not see the audio player above, REFRESH your browser and try again.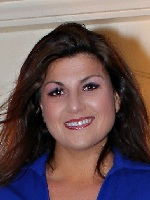 .
.
.
.
To listen on iTunes, click HERE.
To listen on Google Play, click HERE.
To download, right click the "Download" link below and "save as" to your computer.
Download FULL Running Time: 1:30
Website:
Background:
Chantel Ray is with Chantel Ray Real Estate in Virginia Beach, Virginia. Last year, she closed 810 transactions With a total sales volume of 94 million. Her average sales price was 116 thousand of which 40 % were buyers and 60% were sellers. She operates a team with 29 members: 3 listing specialists, 9 buyer specialists, 8 REO specialists, 5 administrative staff, 1 short sale negotiator, and 3 couriers.
Chantel Ray is the team leader of Chantel Ray Real Estate. She has been an agent for 8 years. She works the Hampton Roads market.
Chantel anticipates market shifts and moves ahead of the pack. She was an early adapter to the REO and short-sale markets. Chantel predicts a resurgence in luxury homes and commercial properties.
Chantel is either in "fifth gear or at a stop". She does not believe in coasting. Chantel knows her strengths and her weaknesses. She excels at team leadership, system building, goal setting, and accountability. She only works on tasks she loves and is good at. For all other work, she sets up systems and delegates to her team.
Chantel stars in her own successful radio ads. She describes how she wrote the script, recorded the ad with a local celebrity, and negotiated with the stations. She created the memorable jingle "If it has to sell, call Chantel." Listen carefully to the sample ad she uses to generate tons of calls and business.
2011 Stats:
810 closings
94 million sales volume
116 thousand average price
40% buyers and 60% sellers
29 member team:

3 listing specialists
9 buyer specialists
8 REO specialists
5 administrative staff
1 short sale negotiator
3 couriers
Niche:
(originally published on 03/07/12)