Joshua Smith SUCCESS CALL
***Note: If you can not see the audio player above, REFRESH your browser and try again.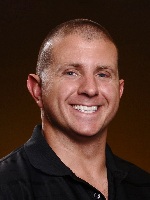 .
.
.
.
To listen on iTunes, click HERE.
To listen on Google Play, click HERE.
To download, right click the "Download" link below and "save as" to your computer.
Download FULL Running Time: 1:45
Website:
Background:
Joshua Smith with RE/MAX Professionals in Surprise, Arizona. He works the Northwest Valley of Metro Phoenix. Last year, he closed 463 transactions with a total sales volume of 49 million. His average sales price was 106 thousand of which 13% were buyers and 87% were sellers. He operates a team with 14 members: 3 listing specialists, 4 buyer specialists, 5 administrative staff and 2 field techs.
Joshua Smith leads the Smith & Associates Real Estate Group with his father Randy. Joshua has been licensed for 6 years. This father & son team formed different than most. Joshua and Randy entered the business at the same time, as competitors. Each ran their own business for the first two years. When it was time to take on staff, they decided to combine forces and made a formal business arrangement.
Joshua started out as a traditional agent. He and Randy moved to Arizona six years ago and started from scratch. They each built successful businesses through open houses, expired listings, and other traditional methods. Then the market turned. Luckily, Joshua had already set the foundation for an REO and short-sale business. As the market declined, foreclosures, REOs and short-sales increased. The Smith Group's business went up while most others went down.
Joshua will discuss how he broke into the REO business, how he's developing the short-sale business by delivering 10,000 door hangers per month, how he converts expired listings, and how he's adjusting to the new changes in the market.
2011 Stats:
463 closings
49 million sales volume
106 thousand average price
13% buyers and 87% sellers
14 member team:

3 listing specialists

traditional listing specialist
REO listings specialist
short-sale specialist

4 buyer specialists
5 administrative staff

transaction co-ordinator
REO co-ordinator
utility/repair bids/marketing co-ordinator
2 bookkeepers

2 field techs
Niche:
(originally published on 02/21/12)