Raquel Quinet SUCCESS CALL
***Note: If you can not see the audio player above, REFRESH your browser and try again.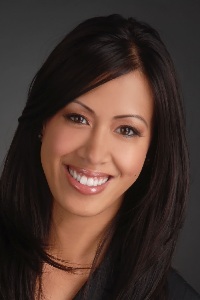 .
.
.
.
To listen on iTunes, click HERE.
To listen on Google Play, click HERE.
To download, right click the "Download" link below and "save as" to your computer.
Download FULL Running Time: 1:06
Website:
Background:
Raquel Quinet with Keller Williams Realty in Goodyear, Arizona. Last year she closed 253 transactions with a total sales volume of 27 million. Her average sales price was 106 thousand of which 11% were buyers and 89% were sellers. She operates a team with 7 members: 1 buyer agent, 1 offer coordinator/cash-for-keys coordinator, 1 repair coordinator, 1 escrow coordinator, 1 field manager, 1 bookkeeper, and 1 team leader.
Raquel Quinet is the team leader of Raquel Quinet & The Results Group. She has been an agent for 13 years. Raquel specializes in REO, Short-Sale, Sphere-Of-Influence, Buyers, and Out-Of-State Investors.
Raquel made a big move from Union City, California to Goodyear, Arizona. She had built a super successful team based on traditional real estate and was closing 100 transactions per year with an average price of $750 thousand. Raquel sold her book of business and describes how she did it in this interview. Then she moved to Arizona where she did not know anyone.
Raquel did not start selling homes right away. First, she recruited agents and helped build an established brokerage. After success in that position, she started selling homes again. She made progress quickly. In her second year selling homes in Arizona, Raquel closed 253 homes. She describes how she did it in this interview.
2011 Stats:
253 closings
27 million sales volume
106 thousand average price
11% buyers and 89% sellers
7 member team:

1 buyer agent
1 offer coordinator/cash-for-keys coordinator
1 repair coordinator
1 escrow coordinator
1 field manager
1 bookkeeper
1 team leader
Niche:
REO
Short Sale
Sphere-Of-Influence
Buyers
Out-Of-State Investors
(originally published on 06/21/12)