Russell Shaw SUCCESS CALL
***Note: If you can not see the audio player above, REFRESH your browser and try again.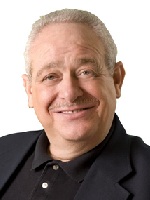 .
.
.
.
To listen on iTunes, click HERE.
To listen on Google Play, click HERE.
To download, right click the "Download" link below and "save as" to your computer.
Download FULL Running Time: 1:54
Website:
Background:
Russell Shaw is with Realty One Group in Phoenix, Arizona. Last year, he closed 403 transactions with a total sales volume of 55 million. His average sales price was 136 thousand of which 30 % were buyers and 70% were sellers. He operates a team with 18 members: 2 listing specialists, 5 buyer specialists, 1 general manager, 1 operations manager, 1 contract negotiator, 1 transaction manager, 2 short sale negotiators, 1 short sale processor, 1 client care coordinator, and 3 administrative.
Russell Shaw is the team leader of the Russell Shaw Group. He has been an agent for 34 years and works the metro Phoenix market. Russell is a Billion Dollar Agent. He has sold over $1 billion worth of homes in his career. In his best year (2006), Russell sold 405 homes worth $104 million. But it has not always been this good.
Russell was an average "ordinary" agent his first 12 years closing about 20 transactions per year. He was tired of living paycheck to paycheck. Russell decided he would either make it big or get out and do something else. He learned and implemented the number one most successful strategy for rising to the top in real estate. And he will share it with you in detail.
Russell is the Godfather of Radio Ads. Dozens of agents have learned from the master and duplicated his successful ads in markets around the country. Radio and TV advertising is the source of 80% of his business and he invests over $600,000 each year. Russell goes into great detail about what works, what doesn't, and how you can make radio and TV work for you. He describes scripts, hot buttons, key words, production, station selection, costs, best days of the week, frequency, mistakes, and more.
Russell also talks in depth about listings, listing specialist, DISC personality test, short sale seller seminars, personal newspapers, and more. Russell will disclose the number one most important skill an agent needs to have to survive and thrive in any market.
2011 Stats:
403 closings
55 million sales volume
136 thousand average price
30% buyers and 70% sellers
18 member team:

5 buyer agents
2 listing agents
1 general manager
1 operations manager
1 contract negotiator
1 transaction manager
2 short sale negotiators
1 short sale processor
1 client care coordinator
3 administrative
Niche:
Radio ads
TV ads
Short sales
Personal newspapers
Seller seminars
(originally published on 06/07/12)