Joe Martin SUCCESS CALL
***Note: If you can not see the audio player above, REFRESH your browser and try again.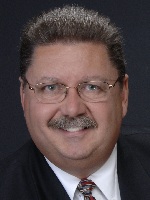 .
.
.
.
To listen on iTunes, click HERE.
To listen on Google Play, click HERE.
To download, right click the "Download" link below and "save as" to your computer.
Download FULL Running Time: 1:41
Website:
Background:
Joe Martin is with Re/Max Diamond in Mesa, Arizona. Last year, he closed 461 transactions with a total sales volume of 49 million. His average sales price was 107 thousand of which 23 % were buyers and 77 % were sellers. He operates a team with 17 members: 5 buyer agents, 3 listing agents, 1 inside salesperson, 1 director of operations & marketing, 1 REO manager, 1 transaction manager, 1 pre-marketing & vendor manager, 1 BPO valuation manager, 2 field staff, and 1 team leader.
Joe Martin is the team leader of The HomeStyle Team. He has been and agent for 21 years. He works the Metro-Phoenix Arizona market.
Joe Martin has been a salesperson his entire life. He started selling Christmas cards door-to-door when he was nine years old. He has excelled in multiple industries including grocery, automotive, and real estate.
Joe's sales and business skills have paid off. His team was ranked in the Top 100 Re/Max teams in the world in 2 of the last 3 years.
In 2004, Joe saw the writing on the wall. The market dynamics were shifting. Joe moved into REO and quickly built relationships with banks and asset managers. It paid off. In 2009 he sold 483 homes worth $60 million. Today the market is shifting back to traditional sales and Joe is shifting with it.
Joe talks about the REO business including how to: break in, standout in a crowd, approach asset managers, follow up, maintain relationships, and educate yourself on the industry.
Joe also talks about: staging a property for a quick sell, mobility marketing, sincerity selling, being of service, inside salesperson, inspirational dissatisfaction, and the mental side of success.
2011 Stats:
461 closings
49 million sales volume
107 thousand average price
23% buyers and 77% sellers
17 member team:

5 buyer agents
3 listing agents
1 inside salesperson
1 director of operations & marketing
1 REO manager
1 transaction manager
1 pre-marketing & vendor manager
1 BPO valuation manager
2 field staff
1 team leader
Niche:
REO
short-sale
past client
sphere of influence
1st time buyers
(originally published on 09/21/12)