Craig Hartranft SUCCESS CALL
***Note: If you can not see the audio player above, REFRESH your browser and try again.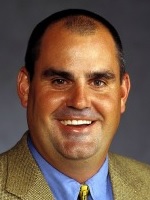 .
.
.
.
To listen on iTunes, click HERE.
To listen on Google Play, click HERE.
To download, right click the "Download" link below and "save as" to your computer.
Download FULL Running Time: 1:16
Website:
Background:
Craig Hartranft is with Prudential Home Sale Services Group in Lancaster, Pennsylvania. Last year he closed 264 transactions with a total sales volume of 54 million. His average sales price was 207 thousand of which 51% were buyers and 49% were sellers. He operates a team with 11 members: 1 contract manager/office manager, 1 listing manager, l lead coordinator/administrative assistant, 4 buyer specialists, 1 listing partner, 1 all-around agent, 1 part-time courier, and 1 team leader.
Craig Hartranft is the team leader of The Craig Hartranft Team. He has been an agent for 23 years.
In this call, Craig talks about:
Starting as a part time agent and selling 1 home in 6 months
How he sold 27 homes his first full year, 39 homes his second year, and 123 homes by his fifth year
Shadowing Allan Domb
Geographic farming for optimum success
Internet lead generation and follow-up
Radio advertising for seller leads
Repeat and referrals from past clients and sphere-of-influence
Give-a-ways to get in front of your past clients
Scripts for calling your past clients – even if it's been a long time
His "B-List" for sellers
Pre-inspections and the dialog to make it work
Trial listings for sellers who are not ready for the MLS
Team structure, profitability, and more
2012 Stats:
264 closings
54 million sales volume
11 member team:

1 contract manager/office manager
1 listing manager
l lead coordinator/administrative assistant
4 buyer specialists
1 listing partner
1 all-around agent
1 part-time courier
1 team leader
Niche:
repeat & referrals
past clients
sphere-of-influence
geographic farming
internet leads
radio ads
(originally published on 04/07/13)