Patrick Tuttle SUCCESS CALL
***Note: If you can not see the audio player above, REFRESH your browser and try again.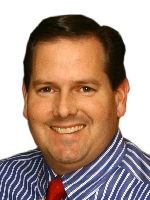 .
.
.
.
To listen on iTunes, click HERE.
To listen on Google Play, click HERE.
To download, right click the "Download" link below and "save as" to your computer.
Download FULL Running Time: 2:00
Website:
Background:
Patrick Tuttle is with RE/MAX Real Estate Group in El Paso, Texas. Last year he closed 71 transactions with a total sales volume of 12 million. His average sales price was 169 thousand of which 41% were buyers and 59% were sellers. Plus Patrick manages 136 rental properties generating 184 thousand per month in rents. He operates a team with 8 members: 2 buyer specialists, 1 listing & sales manager, 1 rentals manager, 1 part-time marketing assistant, 1 part-time bookkeeper, and 1 team leader.
Patrick Tuttle is the team leader of the Patrick Tuttle Homeselling Team. He has been an agent for 11 years. Patrick runs a dual-operation splitting his time between sales and property management. Often one feeds the other creating synergy and profits.
In this call, Patrick talks about:
A real estate coach who told him to quit the business
How he modified his business model to focus on his strengths
Working in a market where 80% of the population is Hispanic and speaks Spanish as a 1st or 2nd language
Doing business with military personnel from an expanding Army base
Moving to a town where he only knew his wife and generating 85% of his business by repeat and referrals from his sphere-of-influence and past clients
How he does business without making any prospecting calls
Personally selling 66 homes while he manages 136 rental properties for others
How his property management business doubled last year by referrals after he structured it to be more landlord friendly
His step-by-step system for filling a vacant property
Tenant screening process without credit reports
Rental collection schedule and system with dates and actions
Automating electronic rent collection and landlord payments
Property management software to keep running smooth
How to avoid midnight calls for plumbing issues
Team structure, profitability, and more
2012 Stats:
71 closings
12 million sales volume
8 member team:

2 buyer specialists
1 listing & sales manager
1 rentals manager
1 part-time marketing assistant
1 part-time bookkeeper
1 team leader
Niche:
property management
repeat & referrals
past clients
sphere of influence
(originally published on 03/21/13)