Shawn Cunningham SUCCESS CALL
***Note: If you can not see the audio player above, REFRESH your browser and try again.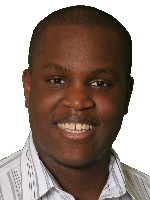 .
.
.
.
To listen on iTunes, click HERE.
To listen on Google Play, click HERE.
To download, right click the "Download" link below and "save as" to your computer.
Download FULL Running Time: 1:45
Website:
Background:
Shawn Cunningham is with Re/Max in Henderson, Nevada. Last year he closed 64 transactions with a total sales volume of 10 million. His average sales price was 151 thousand of which 70% were buyers and 30% were sellers. Plus Shawn manages 260 rental properties generating 310 thousand per month in rents. He operates a team with 5 members: 1 property manager, 1 account manager, 1 part-time marketing assistant, 1 part-time virtual assistant, and 1 team leader.
Shawn Cunningham is the team leader of the Cunningham Group. He has been an agent for 13 years. Shawn works the Metro Las Vegas market. His niche is house investors.
In this call, Shawn talks about:
creating an investor-based business.
splitting his time between sales and property management.
entering real estate at 17 as an intern.
buying an existing team.
generating 88% of his business from repeat & referrals.
narrowing his database to his "winning team".
17 people accounted for 60% of his business last year.
emailing his Investor Insiders List.
investment property selection and preparation.
property management fee structure, software, and true expenses.
tenant screening and qualifying process.
team dynamics, profit margins, and more.
2012 Stats:
64 closings
10 million sales volume
260 rentals under management with $310 thousand in monthly rents
5 member team:

1 property manager
1 account manager
1 part-time marketing assistant
1 part-time virtual assistant
1 team leader
Niche:
investors
repeat & referrals
sphere of influence
property management
(originally published on 06/07/13)