Laura Duggan SUCCESS CALL
***Note: If you can not see the audio player above, REFRESH your browser and try again.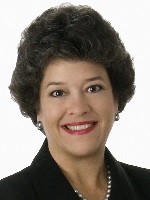 .
.
.
.
To listen on iTunes, click HERE.
To listen on Google Play, click HERE.
To download, right click the "Download" link below and "save as" to your computer.
Download FULL Running Time: 1:55
Website:
Background:
Laura Duggan is with West Austin Properties in Austin, Texas. She closed 39 transactions with a total sales volume of 19 million in her best year. Her average sales price was 484 thousand of which 36% were buyers and 64% were sellers. She operates a team with 3 members: 1 agent partner, 1 chief operating officer, and 1 team leader.
Laura Duggan is the team leader of West Austin Properties. She has been an agent for 34 years and sold homes in 5 decades. She works the Metro Austin market. This year, her average price is 794 thousand dollars.
In this call, Laura talks about:
Increasing your average sales price into the top 5% in your market
Earning larger professional service fees
Becoming a luxury home agent
How to find luxury home buyers and sellers
What to say at open houses to connect with visitors and get contact information
Networking with other high-end luxury service providers
Producing webinars to generate leads
How to market a luxury home for a fast sell at top dollar
Utilizing single property websites
Building your luxury home team of vendors and service providers
Preventing low appraisals
Working with your spouse
Team dynamics, profit margins, and more
2007 Stats:
39 closings
19 million sales volume
3 member team:

1 agent partner
1 chief operating officer
1 team leader
Niche:
luxury homes
repeat & referrals
past clients
sphere of influence
expired listings
(originally published on 06/21/13)