Char MacCallum SUCCESS CALL
***Note: If you can not see the audio player above, REFRESH your browser and try again.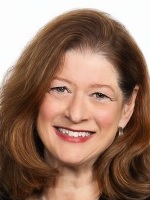 .
.
.
.
To listen on iTunes, click HERE.
To listen on Google Play, click HERE.
To download, right click the "Download" link below and "save as" to your computer.
Download FULL Running Time: 1:09
Website:
Background:
Char MacCallum is with the Char MacCallum Real Estate Group in Olathe, Kansas. Last year she closed 173 transactions with a total sales volume of 31 million. Her average sales price was 181 thousand of which 50% were buyers and 50% were sellers. Char also manages 126 rental properties with 82 thousand in gross monthly rents. She has a 13 member team: 3 buyer specialists, 2 listing specialists, 1 inside sales associate, 1 closing/transaction coordinator, 1 marketing manager, 2 rental property managers, 1 property acquisition manager, 1 virtual assistant, and 1 team leader.
Char MacCallum the team leader of the Char MacCallum Real Estate Group. She has been an agent for 37 years. In her best year (2004), Char sold 210 homes worth 35 million. She has sold over 3,500 homes in her career.
In this call, Char talks about:
Being a part time agent for her first 10 years in real estate
How she generates 80% of her business by repeat & referrals from her past clients and sphere of influence
Her past client annual marketing plan
Why she likes events and giveaways
The 2 hour event that costs $2,400 and brought in $70k in GCI
Why you need to tell a story in your marketing
Her super simple referral script that works
Why you need a success book
Working with bulk investors
Starting a property management division
The LPMAMA buyer qualification system and scripts
Her referral brokerage
Team dynamics, profit margins and more
2014 Stats:
173 closings
31 million sales volume
13 member team:

3 buyer specialists
2 listing specialists
1 inside sales associate
1 closing/transaction coordinator
1 marketing manager
2 rental property managers
1 property acquisition manager
1 virtual assistant
1 team leader
Niche:
investors
property management
repeat & referrals
past clients
sphere of influence
(originally published on 05/07/15)