Bernie Gallerani SUCCESS CALL
***Note: If you can not see the audio player above, REFRESH your browser and try again.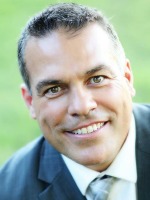 .
.
.
.
To listen on iTunes, click HERE.
To listen on Google Play, click HERE.
To download, right click the "Download" link below and "save as" to your computer.
Download FULL Running Time: 1:24
Website:
Background:
Bernie Gallerani is with Re/Max in Hendersonville, Tennessee.  Last year he closed 297 transactions with a total sales volume of 73 million.  His average sales price was 248 thousand of which 66% were buyers and 34% were sellers.  He has a 12 member team:  6 buyer specialists, 1 closing coordinator, 1 listing manager, 1 marketing/runner, 1 operations manager, 1 broker, and 1 listing agent/team leader.
Bernie Gallerani is the team leader of the Bernie Gallerani Team.  He has been an agent for 12 years.  He works the metro Nashville market.
In this call, Bernie talks about:
Growing up with humble beginnings while living in assisted HUD housing yet always believing he was destined for a better life
Getting a quick start in real estate and selling 34 homes his first year by focusing on prospecting and lead generation
Building a team that sold 297 homes last year
Personal listing and closing 101 sellers while the team helped 196 buyers
Staying in personal production to maximize net profits
Finding out if his team is truly profitable by splitting all revenues and expenses between his personal production and his team's production using the concept of strategic business units
Why he invested big in Zillow advertising after testing and tracking
Discussing Zillow reviews, promotions, conversion rates, and ROI
Discovering that Google Adwords leads are cheap, but harder to convert
What he does to list expireds and how he adapted his approach in a super strong seller's market, including his script
How to rekindle past clients after years of ignoring them
What he did to received 1 closing per 16 people in his past client and sphere of influence database within the first year of contacting them including his annual marketing plan
Team dynamics, compensation, profit margins and more
2016 Stats:
297 closings
73 million sales volume
12 member team:

6 buyer specialists
1 closing coordinator
1 listing manager
1 marketing/runner
1 operations manager
1 broker
1 listing agent/team leader
Niche:
internet leads
expired listings
repeat & referrals
past clients
sphere of influence
(originally published on 05/07/17)