Josh Barker SUCCESS CALL
***Note: If you can not see the audio player above, REFRESH your browser and try again.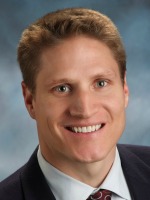 .
.
.
.
To listen on iTunes, click HERE.
To listen on Google Play, click HERE.
To download, right click the "Download" link below and "save as" to your computer.
Download FULL Running Time: 1:10
Website:
Bonus:
To see an issue of Josh's Monthly Market Report, click the link below:
Sample – Monthly Market Report
Background:
Josh Barker is with Re/Max in Redding, California. Last year he closed 453 transactions with a total sales volume of 132 million. His average sales price was 291 thousand of which 50% were buyers and 50% were sellers. He has a 15 member team: 7 buyer specialists, 1 assistant listing agent, 2 escrow coordinators, 2 listing coordinators, 1 personal assistant / inside sales agent, 1 marketing director, 1 director of operations, and 1 listing agent / team leader.
Josh Barker is the team leader of Josh Barker Real Estate Advisors. He has been an agent for 18 years. He sold over 2,500 homes in his career.
In this call, Josh talks about:
Selling 25 home his first year in real estate … and how he got a quick start
50% of his business is by repeat and referral from past clients and sphere of influence … and why it gets better every year
20% of his business is from Zillow … and what he is doing to make that happen
20% of his business is from sign calls … and script he uses during the call
How Josh personally listed and sold 220 homes last year … and why he stays in production and signs 80% of his listing appointments
Why excellent customer service leads to more referrals
His simple annual marketing plan for past clients and sphere of influence that results in 10% of his database buying or selling with him each year
Why he created a top 100 "Inner Circle" referral group, how he stays in front of them, and his script and approach to referrals
How he developed his "highly leveraged producers model" team concept that is a hybrid between team leader as the sole producer and team leader as the pure manager
Why prospecting is the major driver of his very profitable business
Team dynamics, compensation, profit margins, and more
2016 Stats:
453 closings
132 million sales volume
15 member team:

7 buyer specialists
1 assistant listing agent
2 escrow coordinators
2 listing coordinators
1 personal assistant / inside sales agent
1 marketing director
1 director of operations
1 listing agent / team leader
Niche:
sign calls
Zillow
repeat & referrals
past clients
sphere of influence
(originally published on 06/21/17)