Toni Zarghami SUCCESS CALL …
***Note: If you can not see the audio player above, REFRESH your browser and try again.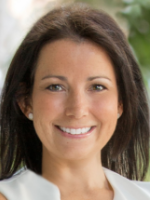 .
.
.
.
To listen on iTunes, click HERE.
To listen on Google Play, click HERE.
To download, right click the "Download" link below and "save as" to your computer.
Download FULL Running Time: 55 minutes
Website:
Background:
Toni Zarghami is with Keller Williams in Sarasota, Florida. Last year she, her husband David, and team closed 108 transactions with a total sales volume of 35 million. Her average sales price was 324 thousand of which 50% were buyers and 50% were sellers. In her best year (2016), she sold 116 homes worth 40 million.
Toni has a 19 member team: 6 buyer specialists, 3 junior partners, 1 listing specialist / director of sales, 3 full time operations staff, 2 virtual assistants, 1 courier, 1 sign guy, 1 chief growth officer, and 1 chief executive officer.
Toni is the co-founder and listing specialist of the Zarghami Group. She has been an agent for 10 years and works the metro Sarasota market.
In this call, Toni talks about:
Falling in love with real estate as a 4th grade teacher when she fix-n-flipped a house one summer
The benefits of shadowing a mentor early in your career
How she fell in with a builder to boost her practice early on
Lessons learned from failures and why you want to fail faster
How to create accountability for yourself and team members
Keys to successfully working with your spouse
Why Toni still personally lists and sells 50-60 homes per year
What to say to a seller when you are competing against other agents
Scripts for getting sellers to price their home correctly
How she stopped discounting her commission
Getting more repeat and referrals from past clients
Team dynamics and more
2017 Stats:
108 closings
35 million sales volume
19 member team:

6 buyer specialists
3 junior partners
1 listing specialist / director of sales
3 full time operations staff
2 virtual assistants
1 courier
1 sign guy
1 chief growth officer
1 chief executive officer
Niche:
internet leads
repeat & referrals
past clients
sphere of influence
(originally published on 08/21/18)