In this call, Jeff talks about:
Getting his license at 18 and selling homes right out of high school.
How to overcome age objections from older homeowners when you are young.
Selling 31 homes his first full year at age 19 and how he did it.
Why he went into broker management for several years, what he learned, and the opportunities it created.
Selling 102 homes in one year with the help of one telemarketer.
Creating a new team culture based on high productivity high profit margin prospecting.
Combining the philosophies of Floyd Wickman, Mike Ferry, and Gary Keller into a winning team.
Script for convincing an expired listing to listen to your presentation and set an appointment.
Best for-sale-by-owner approach if you want to get the listing.
Personally selling 100 homes annually for the last 10 years.
Detailed description of his compensation programs for his outside sales associates, inside sales associates, and showing agents.
The 4x2x1x12 Formula and why it works to get referrals from your past clients and sphere of influence.
Team dynamics, compensation, profit margins, and more.
Jeff Glover SUCCESS CALL …
Watch video above or listen to audio below:
***Note: If you can not see the audio player above, REFRESH your browser and try again.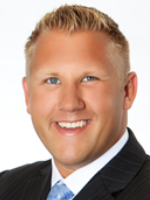 .
.
.
.
To listen on iTunes, click HERE.
To listen on Google Podcast, click HERE.
To download, right click the "Download" link below and "save as" to your computer.
Download FULL Audio Running Time: 55 minutes
Website:
Background:
Jeff Glover is with Keller Williams in Detroit, Michigan. Last year, he and his team (Jeff Glover and Associates) closed 1000 transactions with a total sales volume of 200 million. His average sales price was 200 thousand of which 40% were buyers and 60% were sellers.
Jeff leads a team with 52 members. He has been an agent for 16 years.
2018 Stats:
1000 closings
200 million sales volume
52 member group:

34 outside sales associates
10 inside sales associates
7 operations staff
1 team leader
Niche:
expired listings
FSBOs
repeat & referrals
past clients
sphere of influence