In this call, Jessica talks about:
Selling only two condos her first year.
Building up to 44 closings as a solo agent by her 7th year as a solo agent.
Growing 114% in one year by adding leverage and systems.
Her script for listing properties remotely (in a different state), why she had to do it, and how easy it was.
The power of timeblocking including her daily schedule and what she does each morning to guarantee her success.
Her script that sets her time off schedule with clients upfront at the first meeting.
How she approaches expired listings including her opening script.
Why she practiced with five script partners everyday and took the KW – BOLD class 15 times to master her scripts.
Annual marketing plan and how she gets 90% of her business from repeat and referrals from friends, family, and past clients.
3 unique client events that average 3 closed referrals each.
See sample giveaways to her past clients and sphere of influence.
Why she shrunk her team from 16 to 6 people and imcreased productivity.
Team dynamics, profit margins, and more.
Jessica Starr SUCCESS CALL …
Watch video above or listen to audio below:
***Note: If you can not see the audio player above, REFRESH your browser and try again.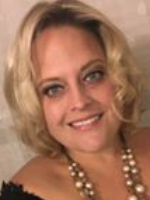 .
.
.
.
To listen on iTunes, click HERE.
To listen on Google Podcast, click HERE.
To download, right click the "Download" link below and "save as" to your computer.
Download FULL Audio Running Time: 65 minutes
Website:
Background:
Jessica Starr is with Keller Williams in Simsbury, Connecticut. Last year, she and her team (Starr Realty Group) closed 176 transactions with a total sales volume of 38 million. Her average sales price was 216 thousand of which 55% were buyers and 45% were sellers. In her best year (2016), she sold 191 homes worth 45 million.
Jessica leads a team with 6 members. She has been an agent for 15 years.
2018 Stats:
176 closings
38 million sales volume
6 member group:

3 buyer specialists
1 listing coordinator/business manager
1 transaction manager
1 team leader/rainmaker/CEO
Niche:
expired listings
repeat & referrals
past clients
sphere of influence