In this call, Ed talks about:
Starting part time by working late evenings and early mornings (around his day job).
Knocking doors and cold calling phones to sell 17 homes his first full year.
Selling low priced homes in a market he was comfortable serving.
Setting a goal to sell 50 homes in one year and achieving it.
Working 12 hour days to out hustle his competition.
How he intentionally moved up his average sales price.
The mindset and confidence change he had to make to work with high priced. luxury home buyers and sellers.
What he had to sacrifice to move into the luxury market.
Selling 3 of the 4 most expensive homes in his market (12, 16,  and 17 million).
Required knowledge agents need to work with wealthy clients.
Why he participates in 3 weekly master mind groups.
His perfect daily and weekly schedule.
Team dynamics, profit margins, and more.
Ed Kaminsky SUCCESS CALL …
Watch video above or listen to audio below:
***Note: If you can not see the audio player above, REFRESH your browser and try again.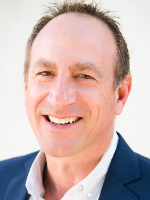 .
.
.
.
To listen on iTunes, click HERE.
To listen on Google Podcast, click HERE.
To download, right click the "Download" link below and "save as" to your computer.
Download FULL Audio Running Time: 55 minutes
Website:
Background:
Ed Kaminsky is with Strand Hill/Christie's International Real Estate in Hermosa Beach, California. Last year, he and his team (Kaminsky Real Estate Group) closed 78 transactions with a total sales volume of 180 million. His average sales price was 2.1 million of which 40% were buyers and 60% were sellers.
Ed leads a team with 12 members. He has been an agent for 32 years.
2018 Stats:
83 closings
180 million sales volume
12 member group:

2 closing managers (1 buyer and 1 seller)
1 marketing manager
1 social and tech officer
1 graphic design
1 chief operations officer (COO)
4 buyer agents
1 personal assistant
1 team leader
Niche:
luxury homes
repeat & referrals
past clients
sphere of influence