Spring Bengtzen

***Note: If you can not see the audio player above, REFRESH your browser and try again.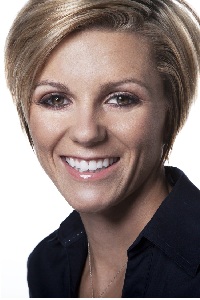 .
.
.
.
To listen on iTunes, click HERE.
To listen on Google Play, click HERE.
To download, right click the "Download" link below and "save as" to your computer.
Download FULL Running Time: 1:19
Website:
www.facebook.com/springbengtzen/
Background:
Spring Bengtzen is with Keller Williams Realty in Eden, Utah. She works the 2nd home & resort communities surrounding Powder Mountain, Snow Basin, & Wolf Mountain Ski Resorts and Pineview Reservoir. Last year, she closed 47 transactions with a total sales volume of 11.3 million. Her average sales price was 329 thousand, of which 50% were buyers and 50% were sellers. She operates a team with 2 members: 1 administrative assistant and 1 team leader.
Spring Bengtzen is the team leader of the Spring Creek Realtor Group. She has been an agent for 8 years. Spring specializes in selling 2nd home & resort properties in a four season community. She is a generalist who specializes in a small market of approximately 5,000 households.
Spring sells raw land, condos, townhomes, and houses. She started working with a developer and eventually struck out on her own. Spring knows the benefit of a prime office location and has made strategic alliances with the travel lodges. She believes in constantly prospecting and matchmaking her buyers and sellers. Last year, Spring double-ended over half of her own listings.
2010 Stats:
47 closings
11.3 million sales volume
329 thousand average price
50% buyers and 50% sellers
2 member team:

1 administrative assistant
1 team leader
Niche:
(originally published on 05/07/11)