Daniel Keltner SUCCESS CALL
***Note: If you can not see the audio player above, REFRESH your browser and try again.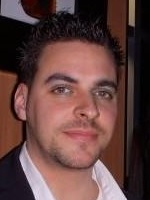 .
.
.
.
To listen on iTunes, click HERE.
To listen on Google Play, click HERE.
To download, right click the "Download" link below and "save as" to your computer.
Download FULL Running Time: 1:21
Website:
Background:
Daniel Keltner is with Re/Max Crossroads Properties in Strongsville, Ohio. Last year, he closed 298 transactions with a total sales volume of 22 million. His average sales price was 73 thousand of which 10% were buyers and 90% were sellers. He operates a team with 15 members: 2 asset managers, 1 contract closer, 1 contract negotiator, 1 accountant, 4 buyer agents, 2 field runners, 2 BPO/MMR virtual assistants, 1 call center virtual assistant, and 1 team leader.
Daniel Keltner is the team leader of the Crossroads REO Team. He has been an agent for 14 years. His works in two markets: Metro Cleveland and Metro Chicago.
In this call, Daniel talks about:
The WORST first year of real estate production ever recorded
Virtual assistants (VAs) in detail
How he went from breakeven to profitably by outsourcing to VAs
His entire process of finding, hiring, training, and utilizing VAs
Where do you find VAs
Which countries have the best labor pools
His experience with 3 major outsourcing companies and what to avoid
How to post jobs, screen applicants, and negotiate agreements
How much to pay…you'll be surprised by the low cost
His quick and easy training system
The cheap internet tools to make it all work
Which tasks a VA can do well, and which ones they can't
How his REO business works
The best approach to getting into the REO business
His team, his profitability, and more
2012 Stats:
298 closings
22 million sales volume
15 member team:

2 asset managers
1 contract closer
1 contract negotiator
1 accountant
4 buyer agents
2 field runners
2 BPO/MMR virtual assistants
1 call center virtual assistant
1 team leader
Niche:
virtual assistants
REO
short sales
(originally published on 03/07/13)