Josh Anderson SUCCESS CALL
***Note: If you can not see the audio player above, REFRESH your browser and try again.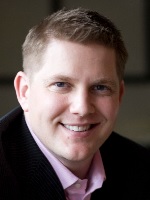 .
.
.
.
To listen on iTunes, click HERE.
To listen on Google Play, click HERE.
To download, right click the "Download" link below and "save as" to your computer.
Download FULL Running Time: 1:44
Website:
Background:
Josh Anderson is with Keller Williams Realty in Nashville, Tennessee. Last year he closed 190 transactions with a total sales volume of 45 million. His average sales price was 236 thousand of which 55% were buyers and 45% were sellers. He operates a team with 10 members: 1 lead buyer agent, 2 showing specialists, 1 lead coordinator/inside sales agent, 1 transaction coordinator, 1 listing coordinator, 1 marketing manager, 1 virtual assistant, 1 intern, and 1 team leader.
Josh Anderson is the team leader of The Anderson Group. He has been an agent for 7 years.
In this call, Josh talks about:
The structure of his buyer department that closed 100 homes last year
Leads Coordinator (ISA) who sets 15-20 in-office buyer appointments per month
Lead Buyer Agent who signs up buyers and manages the buyer team
Showing Specialist that shows homes to 85-90 buyers per year
Why their buyers find the right home after seeing only 5 to 10 properties
Compensation structure for the buyer department
How Josh sold 25 homes his first year by using gorilla marketing
Why he is revamping his huge database of leads and contacts
Past client and sphere of influence program that results in repeat and referrals
How he sold 24 homes last year by referrals from out of area agents
The radio ads that bring him listings and earns 300% ROI
Plus team dynamics, compensation, profit margins, and more
2012 Stats:
190 closings
45 million sales volume
10 member team:

1 lead buyer agent
2 showing specialists
1 lead coordinator/inside sales agent
1 transaction coordinator
1 listing coordinator
1 marketing manager
1 virtual assistant
1 intern
1 team leader
Niche:
repeat & referrals
past clients
sphere of influence
radio ads
agent referrals
(originally published on 12/07/13)