Martin Bouma SUCCESS CALL
***Note: If you can not see the audio player above, REFRESH your browser and try again.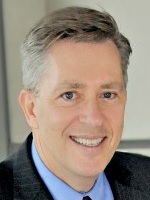 .
.
.
.
To listen on iTunes, click HERE.
To listen on Google Play, click HERE.
To download, right click the "Download" link below and "save as" to your computer.
Download FULL Running Time: 1:22
Website:
Background:
Martin Bouma is with Keller Williams Realty in Ann Arbor, Michigan. Last year he closed 218 transactions with a total sales volume of 67 million. His average sales price was 309 thousand of which 46% were buyers and 54% were sellers.
He operates a team with 11 members: 2 buyer agents, 1 showing specialist, 1 listing specialist, 1 lead coordinator, 1 closing manager, 1 listing manager, 1 part-time marketing manager, 1 part-time courier, 1 receptionist, and 1 team leader.
Martin Bouma is the team leader of The Bouma Group. He has been an agent for 28 years. Martin sold over 3,000 homes in his career.
In this call, Martin talks about:
How he fell into real estate by accident
After his first year, his broker told him he did not have what it takes to succeed
How he went from failure to producer in 120 days and the woman that helped him
What he does to generate 68% of his business by repeat and referrals from his past clients and sphere of influence including his marketing plan
How he dominates his neighborhood filled with million dollar houses
Spoiling his raving fans with a Top 150 VIP Program
Geographic farming for high-end listings including what to send and how often
Hiring a COO to run his day-to-day operations
Lead coordinator who calls all the internet leads and sets appointments
How to keep your staff motivated and accountable
Plus team dynamics, compensation, profit margins, and more
2013 Stats:
218 closings
67 million sales volume
11 member team:

2 buyer agents
1 showing specialist
1 listing specialist
1 lead coordinator
1 closing manager
1 listing manager
1 part-time marketing manager
1 part-time courier
1 receptionist
1 team leader
Niche:
geographic farming
internet leads (SEO)
repeat & referrals
past clients
sphere of influence
(originally published on 01/21/14)