Mark Hay SUCCESS CALL
***Note: If you can not see the audio player above, REFRESH your browser and try again.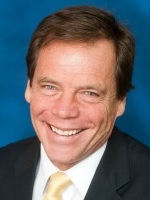 .
.
.
.
To listen on iTunes, click HERE.
To listen on Google Play, click HERE.
To download, right click the "Download" link below and "save as" to your computer.
Download FULL Running Time: 1:18
Website:
Background:
Mark Hay is with Mark Hay Realty Group in East Perth, Western Australia. Last year he closed 179 transactions with a total sales volume of 79 million and manages 800 rental properties. His average sales price was 444 thousand of which 39% were buyers and 61% were sellers. He has an 8 member team: 1 personal assistant, 1 sales assistant, 5 property managers, and 1 team leader.
Mark Hay is the team leader of the Mark Hay Realty Group. He's been an agent for 29 years. In his best year (2007) he closed 222 transactions worth 38 million.
In this call, Mark talks about:
Leaving school at 17 to start a milk vending business
Becoming a real estate investor and a paper millionaire by 21 … then immediately losing it all in a market downturn
Leaving real estate for 5 years to travel, explore the country, and work at odd jobs
Becoming a real estate agent at 26 and focusing his career on small "mom and pop" real estate investors
His monthly real estate investment seminars and personal financial snapshots
Offering "all-in" full service brokerage and property management to investors
Niche geographic farming investor condos
Why telephone prospecting is his best source of business
Expanding into commercial projects, land deals, and working with developers
Competing in Iron Man competitions with his 21 years old son and travelling the isolated desert Gunbarrel Highway with his teenage sons on motorcycle
Team dynamics, profit margins, and more
2014 Stats:
179 closings
79 million sales volume
8 member team:

1 admin assitant
1 sales assistant
5 property managers
1 team leader
Niche:
investors
seminars & workshops
geographic farming
repeat & referrals
past clients
sphere of influence
(originally published on 03/07/15)