Vija Williams SUCCESS CALL
***Note: If you can not see the audio player above, REFRESH your browser and try again.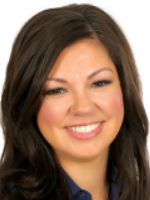 .
.
.
.
To listen on iTunes, click HERE.
To listen on Google Play, click HERE.
To download, right click the "Download" link below and "save as" to your computer.
Download FULL Running Time: 1:30
Website:
Background:
Vija Williams is with is with Keller Williams Realty in Kirkland, Washington. Last year she closed 60 transactions with a total sales volume of 37 million. Her average sales price was 627 thousand of which 36% were buyers and 64% were sellers. She has a 6 member team: 1 team manager, 1 transaction coordinator, 3 buyer agents, and 1 team leader.
Vija Williams is the team leader of The Vija Team. She has been an agent for 14 years and works the Metro-Seattle market.
In this call, Vija talks about:
When she almost lost her home 4 years ago when she was in foreclosure and 6 months behind on her house payments
How she quickly turned it around and sold 9 million in the next 12 months
What she's been doing to double her production every 2 years
How she gets referrals from her friends, family, past clients, and other agents in her area and around the nation
Her Top 20 Group and why it accounts for a huge portion of her referrals
How she generated 200 thousand in GCI last year by "playing" on Facebook
What she did to move her price point up into the "entry" luxury market and her average listing price to 750 thousand
How she started her own radio show
Team dynamics, compensation, profit margins and more
2014 Stats:
60 closings
37 million sales volume
6 member team:

1 team manager
1 transaction coordinator
3 buyer agents
1 team leader
Niche:
"entry" luxury
internet leads
repeat & referrals
past clients
sphere of influence
agent referrals
(originally published on 07/21/15)