Timothy Reeder SUCCESS CALL
***Note: If you can not see the audio player above, REFRESH your browser and try again.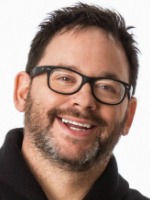 .
.
.
.
To listen on iTunes, click HERE.
To listen on Google Play, click HERE.
To download, right click the "Download" link below and "save as" to your computer.
Download FULL Running Time: 1:28
Website:
Background:
Timothy Reeder is with NP Dodge Real Estate in Omaha, Nebraska.  In the first nine months of this year (2015), he has personally sold 115 homes worth 20 million, while his team has sold 340 homes worth 51 million.  His average sales price was 176 thousand of which 25% were buyers and 75% were sellers.  He has an 18 member team: 11 full time agents, 6 administrative staff, and 1 team leader.
Timothy Reeder is the team leader of The Good Life Group.  He has been an agent for 17 years.
In this call, Timothy talks about:
How he personally sells over 100 homes per year by focusing on referrals
His simple, yet effective referral marketing plan
Why big databases are distracting, expensive, and often fail
How a small list of 300 people resulted in 103 referral closings in 1 year
The simple referral scripts that get results
What to say when you call your people … fresh new ideas
How to throw a huge client party … for free
An in-depth discussion of the 3 elements of a successful referral campaign: calls, notes, and pop-bys
How he reduced his database from 1,200 to 300 people overnight
Why he picked old and historic homes as his niche
Team dynamics, compensation, profit margins and more
2015 YTD Stats (1st 9 months):
340 closings
51 million sales volume
18 member team:

11 full time agents
6 administrative staff
1 team leader
Niche:
old and historic homes
repeat & referrals
past clients
sphere of influence
(originally published on 10/21/15)