Edie Israel SUCCESS CALL
***Note: If you can not see the audio player above, REFRESH your browser and try again.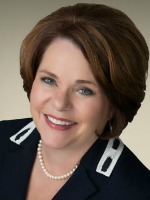 .
.
.
.
To listen on iTunes, click HERE.
To listen on Google Play, click HERE.
To download, right click the "Download" link below and "save as" to your computer.
Download FULL Running Time: 1:24
Website:
Background:
Edie Israel is with Coldwell Banker in Yorba Linda, California. Last year she closed 64 transactions with a total sales volume of 44 million. Her average sales price was 698 thousand of which 30% were buyers and 70% were sellers. She has a 4 member team: 3 partners and 1 licensed assistant.
Edie Israel is the team leader of The Edie Israel Team. She has been an agent for 12 years. In her best year (2013), she sold 68 homes worth 49 million.
In this call, Edie talks about:
How she got a fast start and sold 23 homes her first year by working with a relocation director and working at the local Costco Roadshow
How she moved into luxury home sales by targeting neighborhoods she likes
Selling a 5 million dollar home
How to find luxury clients and how she found her first high end client
Her luxury broker package
How to put on a successful Broker Preview for industry participants
Expanding her market, reputation, and reach through geographic farming and direct mail by starting with 1,000 home farm and growing to 60,000 homes per month that is resulting in a 4-to-1 ROI
What her direct mail piece looks like
How to get and use Zillow Testimonials to improve your internet reputation
Her annual marketing plan for past clients and sphere of influence
What she says when she calls her past clients
How to work with your spouse
Team dynamics, profit margins and more
2014 Stats:
64 closings
44 million sales volume
4 member team:

3 partners
1 licensed assistant
Niche:
luxury
geographic farming
repeat & referrals
past clients
sphere of influence
(originally published on 01/21/16)