Benjamin Beaver SUCCESS CALL
***Note: If you can not see the audio player above, REFRESH your browser and try again.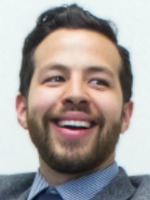 .
.
.
.
To listen on iTunes, click HERE.
To listen on Google Play, click HERE.
To download, right click the "Download" link below and "save as" to your computer.
Download FULL Running Time: 1:36
Website:
Bonus:
To see Benjamin's YouTube channel, click link below:
Benjamin Beaver YouTube Channel
Background:
Benjamin Beaver is with Coldwell Banker in San Angelo, Texas. Last year he closed 194 transactions with a total sales volume of 36 million. His average sales price was 189 thousand of which 45% were buyers and 55% were sellers. He has a 4 member team: 2 licensed assistants, 1 administrative assistant, and one team leader.
Benjamin Beaver is the team leader of the Benjamin Beaver team. He has been an agent for 5 years and sold almost 800 homes in his short career.
In this call, Benjamin talks about:
Selling 36 homes his first year and being named the Rookie of the Year for Coldwell Banker nationally
Describing specifically what he did that first year to generate leads and business
Why he avoided traditional cold call prospecting
Lead generating with creative humorous marketing and social media engagement
Sharing some of his unconventional slogans that built his brand
Succeeding in a "big" small town market
Why his biggest lead source is boosting posts of video house tours on Facebook
How to create a professional looking video house tour, how long it should be, what should be in it, and what to avoid
Specific details about what text to include in your Facebook post
How to get engagement with likes, tags, shares, and comments
Why you should comment on your post first and which links you should include
How to use demographic targeting to lower your Facebook boosted post costs and increase the views by potential buyers of the property you are promoting
Creating educational videos to build your brand
Hosting your own YouTube channel to organize and promote your videos
Being available for quick response to your leads and clients
How he negotiated all 194 transactions last year
Paying licensed agents to show your buyers homes when you can't
Achieving huge results without a formal CRM
Team dynamics, compensation, profit margins and more
2015 Stats:
194 closings
36 million sales volume
4 member team:

2 licensed assistants
1 administrative assistant
1 team leader
Niche:
video house tours
social media
Facebook
YouTube
billboard
repeat & referrals
past clients
sphere of influence
(originally published on 11/07/16)