Jeff Quintin SUCCESS CALL
***Note: If you can not see the audio player above, REFRESH your browser and try again.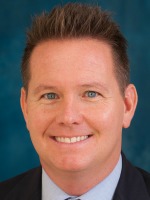 .
.
.
.
To listen on iTunes, click HERE.
To listen on Google Play, click HERE.
To download, right click the "Download" link below and "save as" to your computer.
Download FULL Running Time: 1:23
Website:
Background:
Jeff Quintin is with Keller Williams Realty in Ocean City, New Jersey.  Last year he closed 165 transactions with a total sales volume of 60 million and a gross commission income of 1.6 million.  His average sales price was 363 thousand of which 50% were buyers and 50% were sellers.  He has a 9 member team:  2 buyer agents, 1 listing partner, 2 inside sales agents (new), 1 executive assistant, 1 listing manager, 1 closing coordinator, and 1 team leader.
Jeff Quintin is the team leader of the Quintin Group.  He has been an agent for 24 years and works the South Jersey Shore.  In his best year, Jeff sold 219 homes worth 139 million and earned 3.9 million in gross commission income.
In this call, Jeff talks about:
Going into real estate right out of high school
Pursuing expireds and taking 14 listing his 3rd month in the business
A description of his expired listing campaign
Perfecting his phone prospecting through training, practice, and dedication
The tool he uses to contact 10 homeowners per hour over the phone
How to get over call reluctance and start dialing for dollars
His morning ritual that guarantees success and a constant flow of listings
Achieving success by being consistent, competitive, and coachable
Obtaining high profit margins of 50%-60% by being a prospecting based agent
Selling properties in a 2nd home resort market and achieving a 10% market share
How to find phone numbers and email addresses for homeowners in any market and the companies he uses to do it
Why his new listing partner is taking 10 listings per month
How his lead buyer agent earned 500 thousand in one year
Receiving 52% of his business by repeat and referral from past clients and sphere of influence and the script he uses to train his past clients to send him referrals
The tool he uses to record one message and deliver mass voice mails
The team leader dilemma between being the player vs being the coach
Team dynamics, compensation, profit margins and more
2016 Stats:
165 closings
60 million sales volume
9 member team:

2 buyer agents
1 listing partner
2 inside sales agents (new)
1 executive assistant
1 listing manager
1 closing coordinator
1 team leader
Niche:
2nd home resort
expired listings
phone prospecting
repeat & referrals
past clients
sphere of influence
(originally published on 01/21/17)