Matt Fetick SUCCESS CALL …
***Note: If you can not see the audio player above, REFRESH your browser and try again.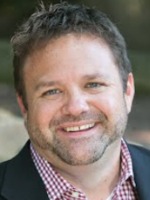 .
.
.
.
To listen on iTunes, click HERE.
To listen on Google Play, click HERE.
To download, right click the "Download" link below and "save as" to your computer.
Download FULL Running Time: 55 min
Website:
Background:
Matt Fetick is with Keller Williams in Kennett Square, Pennsylvania. Last year he closed 278 transactions with a total sales volume of 78 million. His average sales price was 280 thousand of which 40% were buyers and 60% were sellers.
Matt has a 16 member team: 2 listing agents, 3 buyer agents, 1 showing agent, 2 inside sales agents, 1 listing coordinator, 1 transaction manager, 3 virtual assistants, 1 runner, 1 director of client experience, and 1 team leader.
Matt Fetick is the team leader of the Matt Fetick Team. He has been an agent for 11 years. In his career, he has sold over 2,000 homes. He works in the Philadelphia suburbs.
In this call, Matt talks about:
His career as a paramedic and police office before starting in real estate
Why he worked as a title company closing agent before selling homes
Getting a fast start and selling 18 homes his first year
Why 17% of his business is from expired listings in a very hot market
The script and dialogs he uses to set appointments with expireds
The conditions necessary for him to set appointments with 50% of the expires he calls … and why sometimes it is only 10%
How to create doubt in the expired seller's mind without attacking the other agent
The single letter he mails that results in appointments with 20% of expireds
His script for handling objections while setting appointment with expireds
Facebook ads for expired listings including targeting and message
Why 25% of his business is from internet leads
How he is getting 30-50 seller leads per month from Facebook ads
Why he focuses on life changing events and market acceleration in neighborhoods
How his lead listing agent will close 120 homes and his lead buyer agent will sell 75 homes this year
Team dynamics, compensation, profit margins, and more
2016 Stats:
278 closings
78 million sales volume
16 member team:

2 listing agents
3 buyer agents
1 showing agent
2 inside sales agents
1 listing coordinator
1 transaction manager
3 virtual assistants
1 runner
1 director of client experience
1 team leader
Niche:
expired listings
internet
repeat & referrals
past clients
sphere of influence
(originally published on 09/07/17)