Brian Weast SUCCESS CALL …
***Note: If you can not see the audio player above, REFRESH your browser and try again.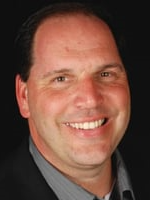 .
.
.
.
To listen on iTunes, click HERE.
To listen on Google Play, click HERE.
To download, right click the "Download" link below and "save as" to your computer.
Download FULL Running Time: 0:56
Website:
Background:
Brian Weast is with Keller Williams in Rockwall, Texas. Last year he closed 140 transactions with a total sales volume of 32 million and earned 1 million in GCI. His average sales price was 228 thousand of which 50% were buyers and 50% were sellers.
Brian has a 11 member team: 5 team agents, 1 full time admin, 1 part time admin, 3 virtual assistants, and 1 team leader.
Brian Weast is the team leader of the Brian Weast Real Estate Group. He has been an agent for 11 years. In his best year, he sold 250 homes worth 47 million and earned 1.4 million in GCI. He works in Rockwall County just northeast of Dallas.
In this call, Brian talks about:
Starting part time for the first few years
Going full time during the Great Recession, focusing on REO, and selling 65 to 100 homes per year without an assistant
Exiting REO when the banks cut commissions by 20% while asking for more agent resources and time … effectively eliminating the profit
Moving into traditional retail sales by focusing on internet leads
Expanding too fast and losing track of expenses
Grossing seven figures, but ending up with a negative profit margin
Tracking his profit and loss statement monthly
Reducing his dependence on internet leads as the cost of leads skyrocketed
Focusing on past clients and sphere of influence and describing his annual marketing plan
Building repeat and referrals up to 60% of his business … and returning to a healthy profit
Unique marketing idea to parents of little league sports that is resulting in 10-15 closings per year for only a few hundred dollars
Team dynamics, compensation, profit margins, and more
2016 Stats:
140 closings
32 million sales volume
11 member team:

5 team agents
1 full time admin
1 part time admin
3 virtual assistants
1 team leader
Niche:
internet leads
repeat & referrals
past clients
sphere of influence
(originally published on 11/07/17)