In this call, Willie talks about:
Starting real estate 120 thousand in debt.
Building an insurance practice in lock step with his real estate practice.
Selling 13 homes his first year from insurance client referrals.
Quadrupling the second year to 50 closings when he hired a coach and learned direct response marketing.
Reflecting after 20 years of team building on the most profitable stage of growth (you might be surprised).
In depth look at agent compensation including how to pay a listing specialist.
How to set listing appointments by adding the 5 powerful words: "… and what not to do".
New school method for converting a buyer lead into a client.
Using targeted Facebook ads for just listed or just sold lead generation.
Annual marketing plan to friends, family, and past clients that results repeat and referrals and 60% of his business including an old school method that still works wonders.
How he is getting a 5% conversion rate on Zillow leads with the 3-4-12 follow up method.
Profit margins, team dynamics, compensation, and more.
Willie Miranda SUCCESS CALL …
***Note: If you can not see the audio player above, REFRESH your browser and try again.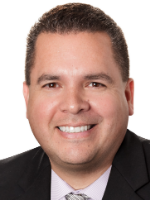 .
.
.
.
To listen on iTunes, click HERE.
To listen on Google Play, click HERE.
Download FULL Running Time: 58 minutes
Website:
Background:
Willie Miranda is with Miranda Real Estate Group in Clifton Park, New York. Last year he closed 809 transactions with a total sales volume of 169 million and a GCI of 4.4 million. His average sales price was 208 thousand of which 45% were buyers and 55% were sellers.
Willie started as a solo agent, built a small team, then a large team, and now has grown into a hybrid team/broker model with 80 agents and 10 staff members.
Willie is the team leader and has been an agent for 20 years. He works the Albany New York market and sold 1.5 billion in real estate during his career making Willie a Billion Dollar Agent.
2017 Stats:
809 closings
169 million sales volume
80 member team:

80 team agents
10 admin staff
Niche:
Zillow Leads
Repeat & Referral
Past Cleints
Sphere of Influence