In this call, Michael talks about:
Only selling 3 homes his first 12 months.
Being an average agent selling 12 to 15 homes for several years.
Discovering door knock prospecting and listing 42 expired homes in 5 months including his approach, script, and success ratios.
Selling 183 homes in one year as a solo agent with one administrative assistant.
Building a team based on the 4 pillars of lead generation.
The 3 prong approach that doubled his production.
Dominating his geographic farm that resulted in 120 closings last year including how to select a farm, what to mail, and why it works.
Why he's had 9 coaches in his career and believes the investment has returned his highest ROI.
His realistic communication guarantee.
Team dynamics, compensation, profit margins, and more.
Michael Perna SUCCESS CALL …
Watch video above or listen to audio below:
***Note: If you can not see the audio player above, REFRESH your browser and try again.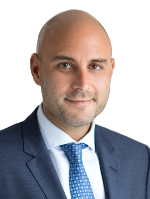 .
.
.
.
To listen on iTunes, click HERE.
To listen on Google Podcast, click HERE.
To download, right click the "Download" link below and "save as" to your computer.
Download FULL Audio Running Time: 67 minutes
Website:
Background:
Michael (Mike) Perna is with Keller Williams in Novi, Michigan (Metro Detroit). Last year, he and his team (The Perna Team) closed 601 transactions with a total sales volume of 119 million. His average sales price was 198 thousand of which 45% were buyers and 55% were sellers.
Michael leads a team with 46 members. He has been an agent for 19 years.
2019 Stats:
601 closings
119 million sales volume
48 member group:

21 agents
4 inside sales agents
3 closing coordinators
12 virtual assistants
4 photographers-runners
1 launch coach
1 director of sales
1 director of operations
1 team leader
Niche:
expired listings
geographic farming
repeat & referrals
past clients
sphere of influence