In this call, Mark talks about:
Waiting tables and bartending at night while he worked real estate during the day.
Hosting 200 open houses his first year and his best open house strategy.
Why he only worked with buyers his first 3 years in the business.
How he found to courage to transition to working with sellers.
The key to success with expired listings, his best tie-down question, and the 3 core objections you need to master.
His best CTA for generating seller leads.
Knowing when you want to be the first or the last agent on a listing appointment.
How he created accountability for himself in the early days and his team agents now.
Expanding his real estate practice into real estate investment, management, construction, and title.
Team dynamics, compensation, profit margins, and more.
Mark Zawaideh SUCCESS CALL …
Watch video above or listen to audio below:
***Note: If you can not see the audio player above, REFRESH your browser and try again.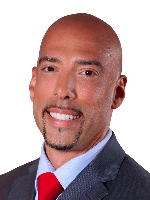 .
.
.
.
To listen on iTunes, click HERE.
To listen on Google Podcast, click HERE.
To download, right click the "Download" link below and "save as" to your computer.
Download FULL Audio Running Time: 64 minutes
Website:
Background:
Mark Zawaideh is with eXp Realty in Novi, Michigan. Last year, he and his team (Mark Z Real Estate Experts) closed 500 transactions with a total sales volume of 100 million and earned 2.8 million in GCI. His average sales price was 200 thousand of which 50% were buyers and 50% were sellers.
Mark leads a team with 64 members. He has been an agent for 16 years.
2018 Stats:
500 closings
100 million sales volume
52 member group:

5 listing specialists
52 buyer specialists
1 listing manager
1 closing coordinator
1 admin manager
1 receptionist
1 chief technology officer
1 director of sales
1 team leader
Niche:
open houses
expired listings
radio, TV, billboard
repeat & referrals
past clients
sphere of influence
---